Welcome to the Climate and Health Alliance
EVENTS
Greening the Health Care Sector Think Tank
Hosted annually by the Climate and Health Alliance and the Australian Healthcare and Hospitals Association, in partnership with Global Green and Healthy Hospitals Network, the fourth annual Greening the Health Care Sector Think Tank will be held at Melbourne's Footscray Hospital.
The think tank provides an opportunity for those working in the health sector to hear firsthand case studies of change, talk to experts, hear about opportunities for collaboration, and contribute to a discussion about how to work together to accelerate progress within the health sector towards sustainable healthcare and hospital practices.
Participants can design their own session too! Based on what is known as 'Open Space Technology', this approach is designed to foster innovation and fresh ideas! Participants are invited to nominate a topic or theme on which they wish to convene a discussion, or offer a skill share, or a mini workshop. Email chris.hill@caha.org.au with your ideas!
Where: Mavis Mitchel Room, Footscray Hospital, 160 Gordon St, Footscray, Victoria
When: 20 November 2015 9:00am to 4:00pm
Register now! Download the program here.
NEWS & MEDIA
2015 Lancet Commission on Health and Climate Change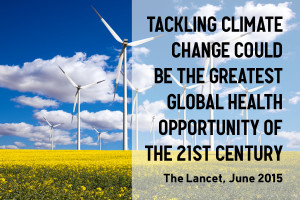 This report, published in the international medical journal The Lancet, updates and builds on the ground breaking UCL-Lancet Commission published in 2009 when climate change was first described as the "biggest global health threat of the 21st century".
The 2015 Commission brings together more than 60 international experts as a new commission to respond to climate change. "Given the potential of climate change to reverse the health gains from economic development, and the health co-benefi ts that accrue from actions for a sustainable economy, tackling climate change could be the greatest global health opportunity of this century" – The Lancet Commission 2015.
For more information, see CAHA Media Release and Climate Health Commission
Unprecedented alliance calls for zero pollution in Australia 

In an open letter to all Australian Parliamentarians, an unprecedented alliance of 51 health, environment, legal, aid, union, farming, and religious groups state have called for all parliamentarians to commit to strong emissions reduction targets.
Download the media release here, and read the Open Letter here.
NEW CLIMATE CAMPAIGN KICKS OFF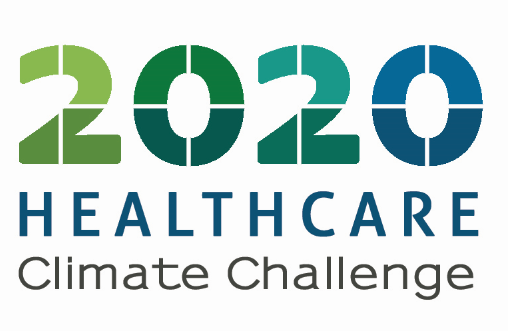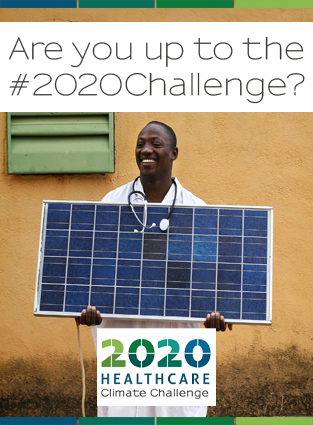 The 2020 Health Care Climate Challenge is underway! A new campaign to mobilise hospitals and health centres to commit to 2020 emissions reduction targets has kicked off globally.
For more information, including how to sign up your facility, follow this link.
NOW SCREENING

A new short film,'The Human Cost of Power',  has been released by the Climate and Health Alliance and Public Health Association of Australia.The film explores the health and climate impacts associated with the massive expansion of coal and unconventional gas in Australia. Click here to see the film on YouTube.  For a copy of the film for a screening in your community or workplace, contact CAHA Convenor Fiona Armstrong convenor@caha.org.au.
RECENT
REP
ORTS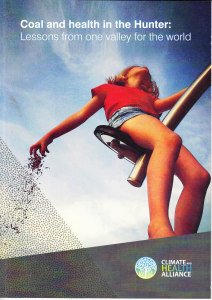 This new report, Coal and Health in the Hunter: Lessons from one valley for the world, provides an insight into the evidence of the harm – local, national, and global – from coal production in the Hunter Valley in New South Wales, Australia.
The report reveals there is serious adverse impacts to physical and psychological health associated with coal mining, transportation and production, and estimates there is millions of dollars in health damages associated with air pollution from coal sources in the Hunter and billions of dollars per annum associated with the social costs of carbon from Hunter Valley coal.
To download the full Report, Recommendations for Action, Summary for Policymakers, Case Studies, Infographics and Videos – see http://caha.org.au/projects/hunter-coal/
The Climate and Health Alliance and the Climate Council released a Joint Statement on Coal and Health in response to the Inquiry report from Hazelwood coal mine fire in Victoria. The Joint Statement calls for: health risks to be considered in all energy policy and investment decisions;  independent air, water and soil quality monitoring at and around every coal mine and power station in Australia; and funding for research into health, social and environmental impacts of coal.
The Joint Statement is accompanied by a Briefing Paper on Coal and Health which outlines the scientific health and medical literature on the impacts on health from the production of coal
This report captures the discussion at CAHA's national forum on the research, policy and advocacy agenda necessary to protect health from climate change in Australia, and around the world.
This Briefing Paper outlines the implications for health and well-being from Australian and global energy policy.
This joint report from the Climate and Health Alliance and The Climate Institute  outlines the evidence on the benefits for health from the implementation of strategies to cut greenhouse gas emission.
RESOURCES
New Tool for Sustainable Healthcare
This new tool is available FREE for hospitals and healthcare settings globally.
GGHH has been developed by the Climate and Health Alliance's  international partner, Health Care Without Harm. 
This network is built around a framework known as the Global Green and Healthy Hospitals Agenda, a new tool for health care settings around the world to reduce the environmental footprint of the health sector to improve public environmental health and save money.
For more information, see www.greenhospitals.net or contact CAHA at info@caha.org.au